For its information security management system (ISMS), PAIR Finance, the innovative fintech for AI-based debt collection, has been certified in accordance with the globally recognized ISO 27001 standards for the first time. Thus, PAIR Finance fulfills additional IT security requirements and now also holds official proof of an effective ISMS. The certification ensures that PAIR Finance uses appropriate guidelines, measures and tools to protect its customer and consumer data for clients such as the Versicherungskammer with an ISMS. An independent auditor conducted the audit in several audits on behalf of TÜV Rheinland.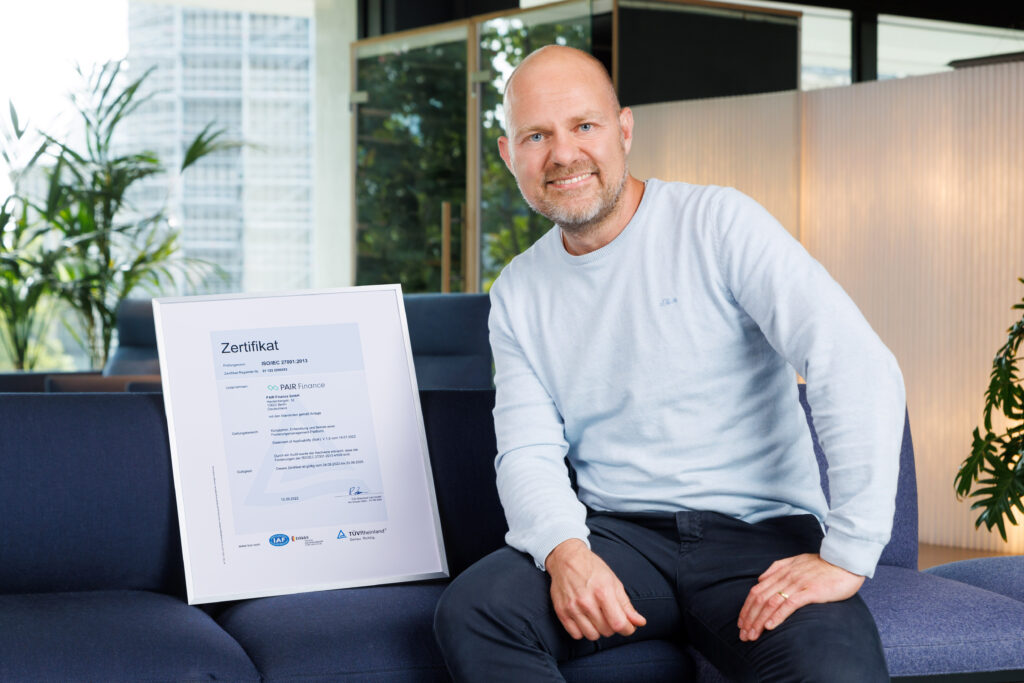 For Stephan Stricker, Founder and CEO of PAIR Finance, secure handling of sensitive data is one of the decisive factors for a company's competitive success:
PAIR Finance takes information security very seriously. As a company that handles data on a daily basis and offers the leading application of digital debt collection technology, this certificate is of great importance to me. It now officially confirms what I experience in terms of data protection awareness by our team every day in the office. I'm particularly proud that as a fintech we were able to achieve the important ISO certification quickly, efficiently and purposefully in just four months. I would like to thank everyone on the PAIR Finance team for making this possible.

Stephan Stricker, Founder and CEO of PAIR Finance
Advantages of the certification for our customers
PAIR Finance's ISO certification offers corporate customers and consumers one thing above all: security. Companies that entrust PAIR Finance with the execution of payment reminders and debt collection, such as the Versicherungskammer, can count on the fact that sensitive data of their customers and also their own data are protected. In addition, the ISO certification offers the certainty that possible vulnerabilities are constantly analyzed and closed according to ISO 27001 standards.
Secure debt collection for insurance providers
Information security and data protection are particularly important to us. That's why we see the certification as a good confirmation that we have joined the right debt collection company. With PAIR Finance, we are pleased to have a partner at our side that not only optimally executes the digital customer journey in debt collection, but also protects our customer data in accordance with the requirements of ISO certification.

Iris John, Head of the Receivables Management Department at Germany's largest public insurer, Versicherungskammer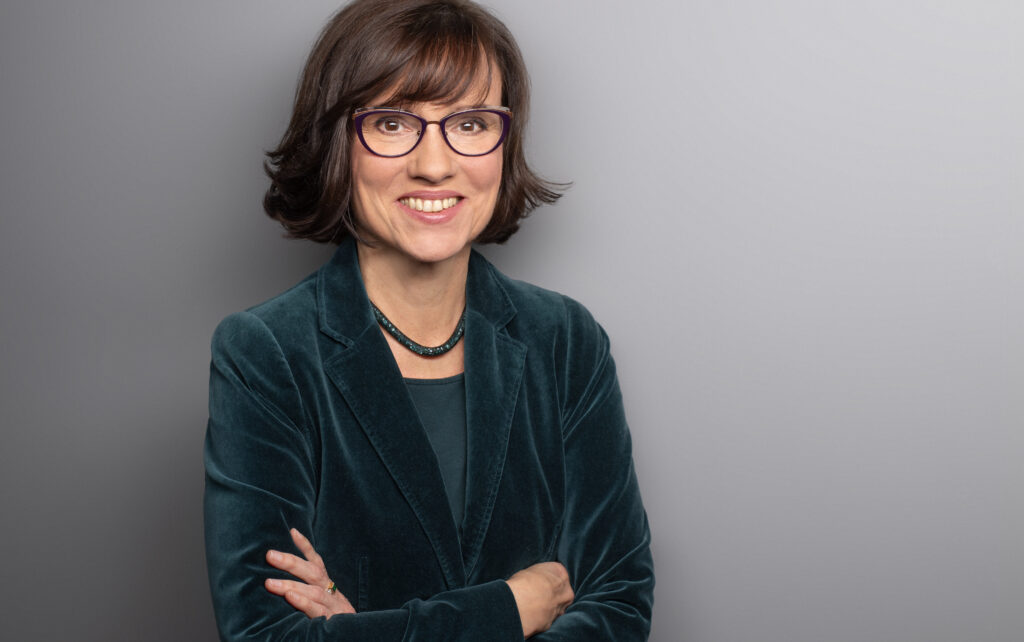 Continuously enhanced security
The ISO 27001 certification is based on the so-called "Plan-Do-Check-Act model". This guarantees that all adopted concepts and measures for information security are continuously improved. The ISO certification is therefore only the beginning for PAIR Finance. The information security system (ISMS) is constantly being further developed.

Find all certificates here:
Go directly to the Certipedia page.
---
What an ISMS aims at
ISO 27001 defines requirements for the structure, introduction, implementation, operational monitoring and documentation of an ISMS. In addition to IT processes, these requirements also take into account the infrastructure of the company being audited, for example with regard to the organization, employees and office buildings. The aim of an information security management system, or ISMS for short, is to identify and close data and IT system vulnerabilities. This minimizes security risks. Existing risks are identified in the course of several ISO audits, examined and remedied by security measures.
---
Do you have questions about PAIR Finance's secure debt collection service? Our sales team will be happy to advise you!