PAIR Finance, the innovative fintech for AI-based debt collection, is a first-time winner of the "Tech Awards", taking first place in the "FinTech" category. During an Oscars-style gala on Saturday, September 10, 2022, at the elegant Waldorf Astoria Berlin, emerging startups were honored in 10 different categories.
I congratulate Stephan Stricker and the entire PAIR Finance team on their first Tech Award. I am very pleased that the award in the FinTech category recognizes how PAIR Finance is changing the traditional debt collection industry by making receivables management digital, efficient and customer-focused. Fintechs offer specialized financial services with the help of modern technology. This definition fully applies to PAIR Finance because the company relies on AI, behavioral analytics and data science to return lost revenue from unpaid invoices.

Jury Member, Entrepreneur & Startup Investor Florian Huber
This year, we were given another great award. We are very pleased to be awarded by WLOUNGE with our first Tech Award. PAIR Finance is a growing, multi-award winning fintech that clearly stands out from its competitors due to its innovation and technical expertise. Therefore, I want to say thank you to the Tech Awards Jury, the whole PAIR Finance team and to everyone who supports us in rethinking receivables management and revolutionizing it for businesses and consumers.

Stephan Stricker, Founder & CEO PAIR Finance
A lot of potential in the German start-up scene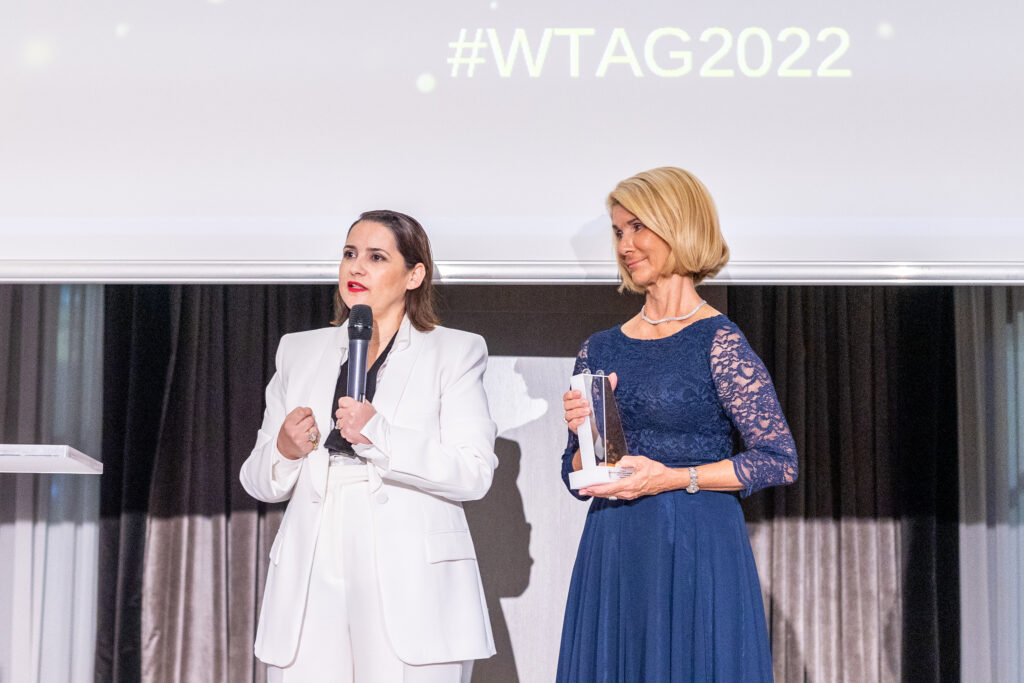 The Tech Awards show how much potential there is in Germany's startup scene to strengthen our technological leadership and attractiveness as a location. The gala connects entrepreneurs, investors and founders with their ideas and topics, which itself acts as an innovation driver. With the award, we promote the spirit of innovation and the visibility of the German tech scene in Europe and beyond.


Mali Baum, Founder of the WLOUNGE network, organizer of the awards ceremony
Focus on diversity & innovation
In 2022, the awards ceremony was held under the motto "Women Drive Innovation," under the patronage of German entrepreneur Brigitte Mohn. Thus, the German Tech Oscars put their focus on the innovative power of women and the diversity of teams in the tech ecosystem.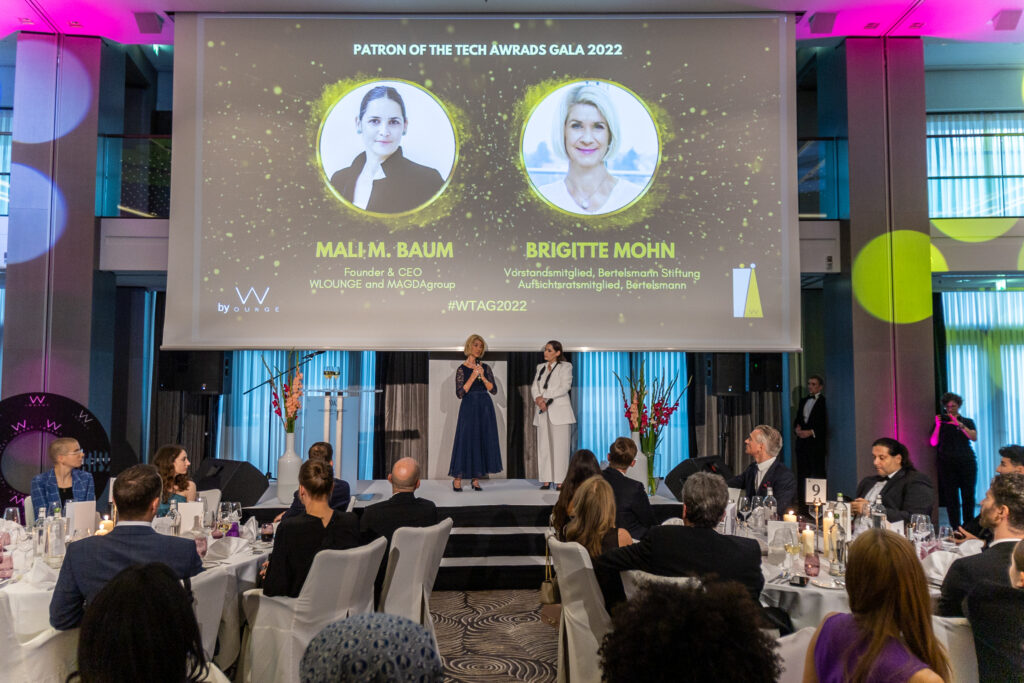 PAIR Finance values tolerance, diversity and a liberal corporate culture. As an employer, PAIR Finance expressly welcomes applications from all qualified individuals – regardless of ethnicity, skin color, religion, gender, sexual orientation, gender identity or expression, age, national origin, marital status or disability.
At PAIR Finance, we create a diverse and integrative work atmosphere in order to embed and reinforce our corporate values of integrity, transparency, innovation, ownership, customer focus and execution in our daily work.
About the Tech Awards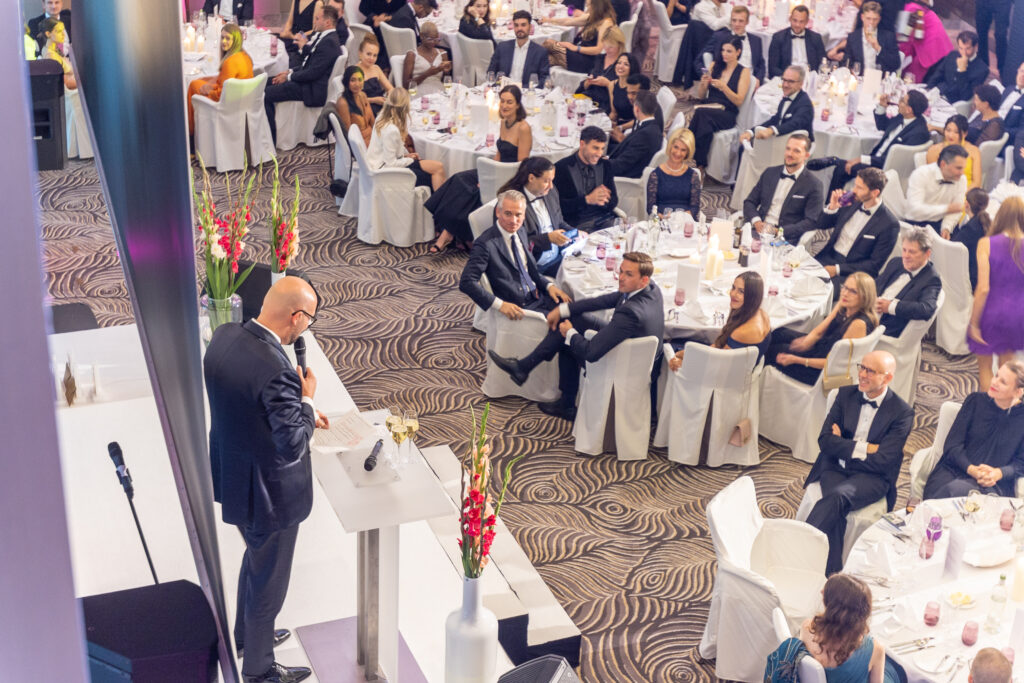 Die Tech Awards Gala von WLOUNGE ist eine der größten und exklusivsten Preisverleihungen der Tech-Branche in Deutschland. Hinter den deutschen Tech Oscars steht das WLOUNGE Netzwerk. Gegründet von der Unternehmerin Mali M. Baum, schafft WLOUNGE eine Plattform für den Zugang zu Investitionen, Mentoring, Workshops und Networking-Möglichkeiten. Die Preise zeichnen Pionier*innen aus der Startup- und Tech-Branche aus und fördern so die Attraktivität des Standorts Deutschland.
The Tech Awards Gala by WLOUNGE is one of the largest and most exclusive award ceremonies of the tech industry in Germany. Behind the German Tech Oscars is the WLOUNGE network. Founded by entrepreneur Mali M. Baum, WLOUNGE creates a platform for access to investment, mentoring, workshops and networking opportunities. The awards honor pioneers from the startup and tech industry and thus promote the attractiveness of Germany as a business location.
In addition to PAIR Finance, Konvi and Sage Wealth were nominated for the "Fintech" category in 2022. A list of all winners of this year's Tech Awards and the official press release can be found here.
---
Would you like to work with PAIR Finance's award-winning AI collection service?