After successful launches in Austria, the Netherlands, Belgium, and France, PAIR Finance continues its expansion.
First collection service to significantly improve the digital customer journey and optimise cash flow with artificial intelligence.
Swiss financial technology expert Marko Kusigerski appointed Country Head.
Berlin/Zurich, August 29, 2023 – PAIR Finance, the leading fintech for AI-based digital debt collection from Germany, continues its European expansion and announces its market entry in Switzerland today. PAIR Finance is now active in six countries. Marko Kusigerski will lead the Swiss business as Country Head Switzerland from 1 September 2023.
Swiss companies of all sizes, from large corporations to start-ups, can now take advantage of PAIR Finance's customer-centric debt collection services. The Berlin-based fintech counts more than 550 well-known brands from the e-commerce, payment services, mobility, banking, insurance, energy and digital services sectors, as well as large media companies, among its customers. The company has been working with some of the most innovative financial service providers in Switzerland for years, including a multi-year partnership with TWINT.
Pioneering AI technology for optimised returns and empowered consumers
Artificial intelligence (AI) is at the heart of PAIR Finance. Since its foundation in 2016, the company has relied on AI, deploying different generations of the technology. These include state-of-the-art generative AI models, optimised for processing human language and solving complex computational linguistics tasks.
At PAIR Finance, a self-learning algorithm typologises consumers in default based on the latest insights from behavioural psychology, and proactively helps them solve their payment problem. In addition to the content and tone of the approach, the optimal channel, timing and frequency are determined. PAIR Finance supports all common payment methods in Switzerland. The aim is to provide faster access and avoid legal dunning procedures.
PAIR Finance is the first digital collection service that uses artificial intelligence to increase customer satisfaction and optimise cash flow. Business customers also benefit from the intelligent performance tool "PAIR Finance Analytics", which provides more feedback on collection progress and predictive analytics in comprehensive data visualisations.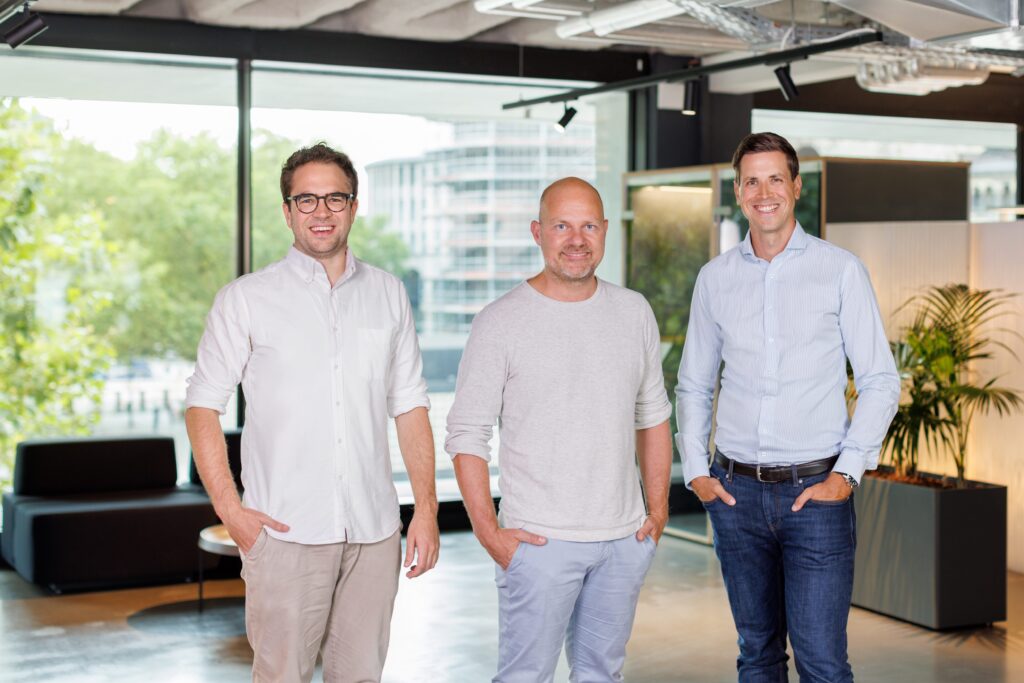 Renowned financial technology expert takes on Country Head role
Country Head Switzerland, Marko Kusigerski (39), has more than 15 years of experience in financial technology, business development and investment banking. He has developed and implemented successful growth strategies in B2B and B2C fintech start-ups in Europe and listed companies, including Banxware, Raisin and the Hong Kong Stock Exchange. He will be building his own team at PAIR Finance's headquarters in central Zurich over the coming months.
"I am thrilled to bring the European pioneer in AI debt collection to the Swiss market," said Marko Kusigerski, Country Head PAIR Finance Switzerland. "With PAIR Finance's technology, companies can finally optimise the digital customer journey in debt collection for their customers. Both the technology and the track record, as well as the expertise of PAIR Finance's exceptional team, will convince the demanding Swiss market. I am very much looking forward to building our business from Zurich".
"I am delighted to welcome Marko as Country Head. His extensive experience, international perspective and commitment to technology fit perfectly with our values and vision. He will be instrumental in driving our growth," said Stephan Stricker, founder and CEO of PAIR Finance. "As the leading provider of AI-based receivables management in Europe, our clear goal with PAIR Finance is to establish a completely new generation of digital collections and to innovate the industry in Switzerland as well."
Awarded for innovation, technology and growth
Last year alone, PAIR Finance received three awards for innovation, technology and growth strength: the Merchant Payments Ecosystem Award for the best use of "data analytics and AI", the Tech Award in the Fintech category and the Deloitte Fast 50 Award as one of the fastest growing companies in Germany.
Images for editorial use can be found at:
https://www.pairfinance.com/media-kit-switzerland/
About PAIR Finance
PAIR Finance is a leading fintech for digital debt collection and receivables management. The company is transforming the debt collection industry with its sustainable, digital, efficient and customer-centric focus. Using Artificial Intelligence, Behavioural Psychology and Data Science, PAIR Finance is setting a new standard in debt collection that empowers businesses and consumers alike. More than 550 companies from various industries are already successfully working with the collection solution for the digital age. Founded in Berlin in 2016, the fast-growing company has a renowned private equity investor, Pollen Street, at its side. PAIR Finance has more than 250 experienced employees in Berlin, Vienna, Amsterdam and Zurich, and is led by founder and CEO Stephan Stricker.