Berlin/Vienna, September 15, 2021 – PAIR Finance now offers its technology-driven debt collection approach to Austrian companies – First debt collection service to fully embrace media change with Artificial Intelligence, Behavioral Analytics and Data Science – ING Austria Manager Barna Bokor appointed Country Head – Austria as a strategic market for PAIR Finance
Berlin, September 15, 2021 – Goodbye reminder letters and threatening phone calls: PAIR Finance, the leading financial services provider for AI-based debt collection in Germany, today announced the expansion of its business to the Austrian market. For the first time, there is an offering for consumer-oriented digital debt collection in Austria. Berlin-based fintech PAIR Finance is targeting the country's leading eCommerce, banking, telecommunications and insurance companies. In Germany, 300 companies from a wide range of industries such as Zalando, Home24, MyDays Jochen Schweizer and Sixt are already working with the fintech.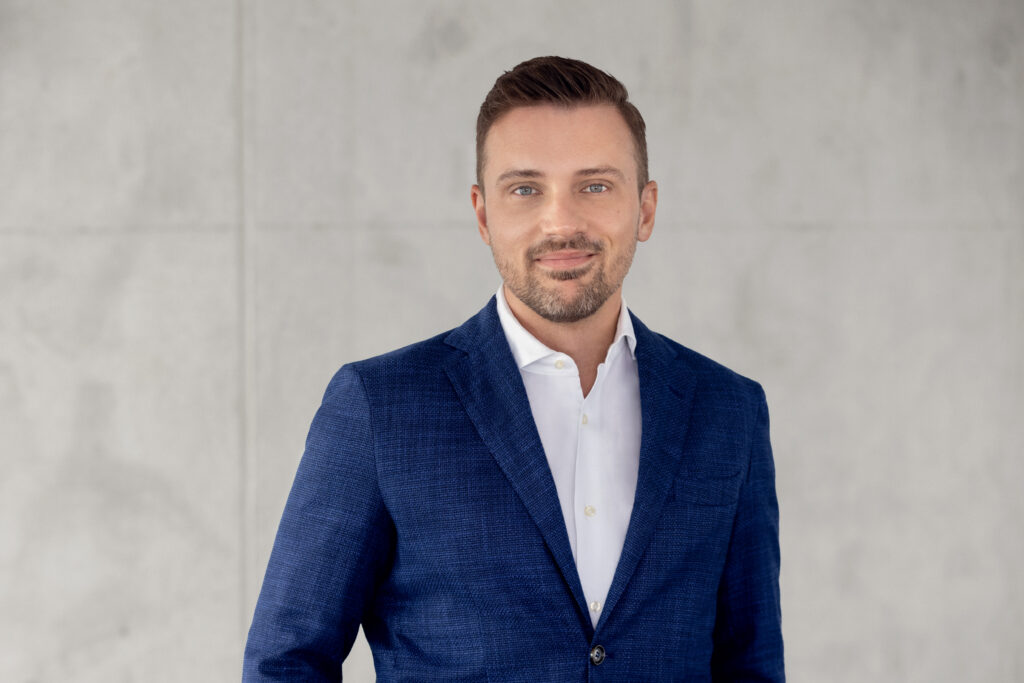 With Barna Bokor, a high-profile top manager in the financial sector, takes over the position of Country Head of PAIR Finance Austria. He comes from the online bank ING Austria, where he was Head of the Collections & Inheritance division in the in-house Center of Expertise. The Austrian moves with PAIR Finance to Kohlmarkt in the center of Vienna and builds up a new team there. The Austrian unit will also be supported by a variety of departments from the German parent company.
Barna Bokor brings more than nine years of receivables management experience to his new role as Country Head of PAIR Finance Austria. As a lawyer, he previously worked in Collections Recovery at BAWAG Group, the principal bank of the Republic of Austria. Barna Bokor completed his studies in law and political science at the University of Vienna.
Fintech brings omnichannel readiness to receivables management
With its technology-first approach, PAIR Finance enables a new, consumer-centric customer experience in debt collection and management: The measures taken are digital and based on artificial intelligence (AI), data science and behavioral psychology insights. Consumers can effortlessly settle their debt via self-service on mobile devices, wearables and the web in less than 1 minute. Via individual message, timing and personal payment link – a unique selling point of the tech company – payment is possible at any point in time without media disruption.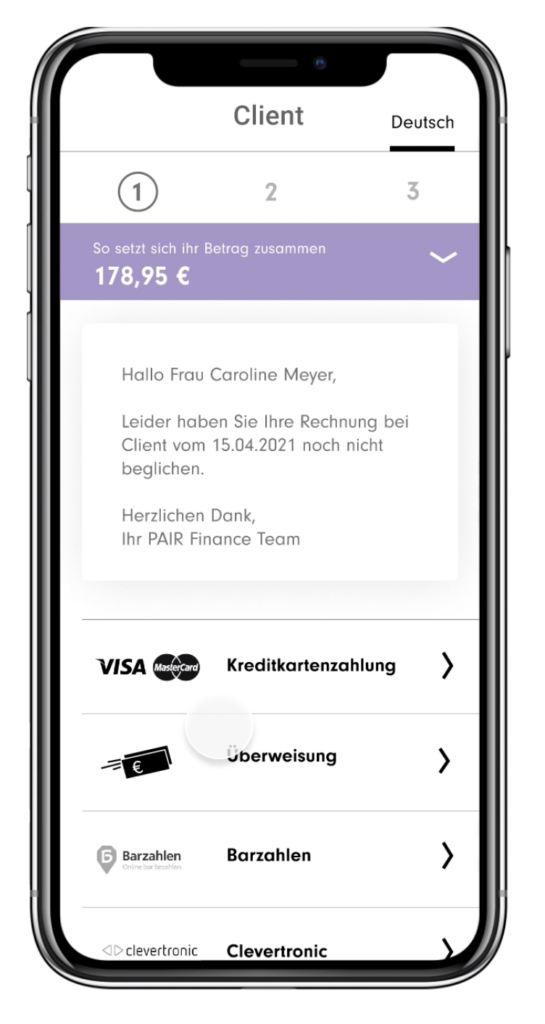 In this way, the fintech addresses a growing customer need: it enables consumers to handle their outstanding receivables at a time of their choosing, without the need for annoying phone calls or paper letters. In this way, companies reach the new generation of consumers who prefer to organize their finances themselves via mobile devices and tablets. The holistic communication approach leads to a tailored offer and thus to faster realization and higher recovery rates – without burdening the customer relationship.
Barna Bokor, PAIR Finance Country Head Austria: "I am thrilled to join such a motivated and talented team at PAIR Finance. Artificial intelligence is modernizing the collection process and PAIR Finance is leading the way in Europe. User-friendliness is finally taking center stage in collections as well. I am looking forward to the exchange with business customers and to driving the market development in Austria in the interest of customers and consumers."
"We are very excited about entering the Austrian market," says Stephan Stricker, CEO and founder of PAIR Finance. "In Germany, we have proven that we deliver great added value for companies as well as consumers. For the first time, the consumer is put at the center of debt collection communication. As a result, we achieve high satisfaction scores of 85 percent for people with payment arrears, as well as more liquidity for our corporate customers. With Barna Bokor, we have an Austrian country manager in our ranks who knows the market from the start and will give valuable impulses. With him and his team, we will continue our growth course."
Austria: A strategic market for the PAIR Finance business model
Austrian retail is currently undergoing a process of structural change, driven by exponential technological development. According to the survey "eCommerce Study Austria – Consumer Behavior in Distance Commerce", smartphone shopping is growing at an unprecedented rate of 67%+, stimulated by the Corona crisis. Austrian distance commerce spending is dominated by eCommerce and will reach a new record value of 10.4 billion euros in 2021. According to the Omnichannel Readiness Index 2021 by Handelsverband, Google and MindTake, three quarters of retailers have upgraded digitally due to the pandemic, one third even massively.


Image material for editorial use can be found at:
https://www.pairfinance.com/mediakit-austria/