Christina Herdt (24) is a content creator in the behavioral science team of PAIR Finance and creates templates based on insights from the fields of marketing psychology and linguistics.
To begin with we would like to learn something about you and your background. Where do you come from?

Though this question seems simple, I always find it hard to come up with an answer because my family and I emigrated from Kazakhstan when I was four years old. Nevertheless, I would say that I am from Osnabrück, Germany. That is where I have spent the majority of my life.
At which location of PAIR Finance do you work?

I work in Berlin. Due to the current circumstances though, I work remotely from Osnabrück. I am therefore looking forward to moving to Berlin as of this October. Then I can go to the beautiful office regularly and meet my colleagues there.
What brought you to us?

I was in the final stages of my Master's degree and came across a job advertisement by PAIR Finance, which immediately sparked my interest. In that ad, PAIR Finance was explicitly looking for a linguist. The description of the tasks, the digital, AI-based work and the incorporation of theory from the behavioral sciences made me want to join the team.
So you are a Content Creator at PAIR Finance. What exactly do you do?

As a member of the behavioral science team I make use of the knowledge I gained throughout my studies of Linguistics, in particular in the domains of semantics and pragmatics, to create templates, i.e., automated and reusable text scripts and visuals. I work very closely with my team members, one of which is a marketing psychologist and the other a data scientist. Our goal is to reach late payers via linguistic and psychological nudges to animate them towards a payment, without burdening the customer relationship.
Another major component of my job is the execution of campaigns. My team and I design these regularly, either by request of our partnership colleagues or out of our own interest. In these campaigns, we test new psychological and linguistic concepts to reach prior defined groups of defaulting payers. This process is especially interesting to us as campaigns usually run for 7-14 days, which gives us the opportunity to immediately see results. Hence, our work is a constant exploration and optimization process.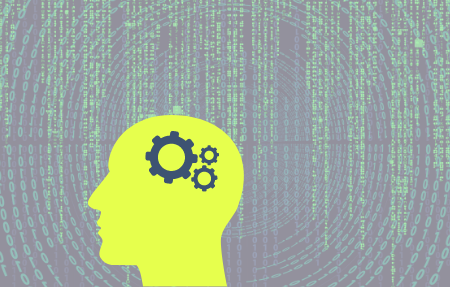 PAIR Finance is based on AI, data and behavior science, which makes it unique compared to classical debt collection agencies. How does that influence/impact your work?

Debt collection is often perceived as a rather stiff process. PAIR Finance works digitally though and focuses on the individuals and their character traits in order to enable communication on eye level.
This is also where my field of linguistics comes into play. We know that the language we choose to communicate with one another shapes our psychological reality. For instance, studies have shown that people are more likely to comply to a request when the request is phrased in a 'because-construction'. These types of insights are crucial for the creation of our templates.
We mainly apply these insights in our so-called tonality model. In our recently published study we were able to show that different types of debtors also react differently to the tonality and timing of a message and therefore have to be approached accordingly.
Via these insights and approaches we are optimising the debt collection process for all involved parties.
What do you like to do in your free time?

In my free time I like to be creative. I have written and read a lot since I was a kid basically; the former primarily within the genre of lyric poetry and the latter in the field of philosophy. Currently, I am working my way through the literature of Albert Camus.
Further, I am interested in photography, especially analog photography. I like the color grading, which in my opinion is very unique on film and evokes a sense of nostalgia.
Other than that, I like to spend my evenings with my friends over a nice meal and a glass of wine, either in a restaurant or at home (given that someone else cooks as I was, unfortunately, not blessed with this skill).
That sounds nice. Lastly, we would like to know: what was the most surprising moment during your first few weeks of working for PAIR Finance?

I think it was the launch of a campaign of a size like we never had before. I was very happy that I was trusted with this important task and even happier when the outcome of the campaign was positive.
Thank you, Christina, for your time und and the interesting insight into your work!